Futures and Propositions Bets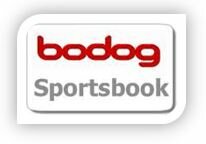 Futures and propositions are not like any other kind of bets, and if you're not used to exotics then they may not seem too attractive at first glance. Nevertheless, futures and propositions are great fun and can bring you a lot of cash.
Overview
Futures and propositions are almost the same; the only difference between them is that futures are normally based on the outcome of a game that takes place on a yearly basis whereas propositions are based on the outcome of a special game or event. Futures and propositions work like this: you bet on a statistic, one-of-a-kind occurrence, etc. many weeks or even months in advance of the event; the bet is final and the bookmaker keeps your money until the event in question occurs or the condition of the bet can be judged.
Rules
If the team or contestant you've selected doesn't take part in the game you'll lose the bet, regardless of the reasons involved.
In futures and propositions bets the odds frequently change before the event covered takes place. Your payout will be based on the odds that were listed when you received the betting ticket.

Sometimes it happens that two or more competitors accumulate the same number of points and are placed together on the first place. This is called a dead heat. Being impossible to make a difference between the competitors, bookmakers will divide the stake by the number of tied contestants or teams and then multiply the result by the odds featured at the time you placed the bet.
Example
Future and proposition bets take many forms. Though they are still labeled by many bookmakers as exotic bets, their flexibility makes them applicable to a wide variety of sporting events. Moreover, propositions are also found outside sports, in areas such as politics.
A simple proposition bet would look like this:
Chelsea F.C. is soon to play Manchester United, in a much anticipated Premier League fixture. The proposition bet is about which player is to score the first goal of the match. The strikers of both teams obviously are more likely to score than the defenders, so if you place your bet on Rooney or Drogba you're not going to get odds as good as if you choose Rio Ferdinand or John Terry. Note that even when selecting a striker you take many risks: there are 20 players on the pitch (goalkeepers not counted) that can score. Moreover, the match may even end in a draw. The bottom line is that propositions and especially futures are risky, though you can win a lot of money with them.
Recommanded Sportsbook

100% up to $1000 Bonus

Live Odds and Scores

Up to $20,000 total bonuses
US Players welcomed

Recommanded Sportsbook

100% up to $1000 Bonus

Live Odds and Scores
Up to $20,000 total bonuses
US Players welcomed
Peculiar propositions are frequently used for American Football, and especially for the Super Bowl. These are not based at all on the result or statistics of the game. For example, a bookmaker may feature a proposition bet on how mascots behave or the way the singer performs the national anthem.
Notes
Futures and propositions are exciting and often hilarious, but you shouldn't bet all your money on them. Stick with money lines, point spread, and parlay for serious betting, while regarding futures and propositions as bonuses.